Ethyl alcohols from organic agriculture
Meeting high expectations
Back
Growing consumer demand
Our organic agriculture alcohols allow you to display product labels confirming their Organic Agriculture and Ecocert COSMOS credentials.
Natural Organic 96° ethyl alcohols
Our Organic Surfin 96 range, AB certified, is produced exclusively by organic agriculture and to the optimum organoleptic purity standards.
Denatured ethyl alcohol 96° with Ecocert COSMOS Organic certification
The COSMOS (COSMetic Organic and natural Standard) defines the criteria to which producers have to conform in order to be able to guarantee consumers that products are truly organic or natural cosmetics, manufactured according to the highest sustainability standards.
We give you those guarantees with our range of Surfin 96° range of denatured alcohols: Organic Surfin 96 EC, certified Ecocert COSMOS Organic.
Origins and guarantees
Our raw materials are exclusively from organic agriculture sources. We guarantee zero GM content; respect for biodiversity; plus production and conversion processes that respect the environment and human health. Our products are also kosher.
Service first: remarkable logistics
Cristalco delivery is always carefully tailored to customer requirements: in bulk (30,000 litres) or in packaging of from 10 to 1000 litres. We deliver by road, river or by sea for fast, timely delivery.
Finally, we provide individual customs procedures support reinforced by our distribution network and Cristalco international representation, ensuring your order will be fulfilled in the shortest possible time.
Labels and certifications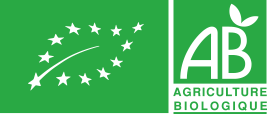 +33 1 42 99 00 00 *
Our sales team is at your disposal Monday to Friday from 9 a.m. to 7 p.m. and Saturday from 10 a.m. to 6 p.m.
*cost of a local call, depending on your operator