Our locations around the world
Cristalco is a French company based in Paris. The company has sales and logistics sites in France, Europe and around the world. Nearly a dozen subsidiaries and sales offices support our clients across the planet. Cristalco markets French products from nine sugar factories, three distilleries and a Stevia site, and also forms supply chains from 20 countries. Our network of strategic locations and our own agile supply chain means we can meet your needs locally.
Our strategic production and supply sites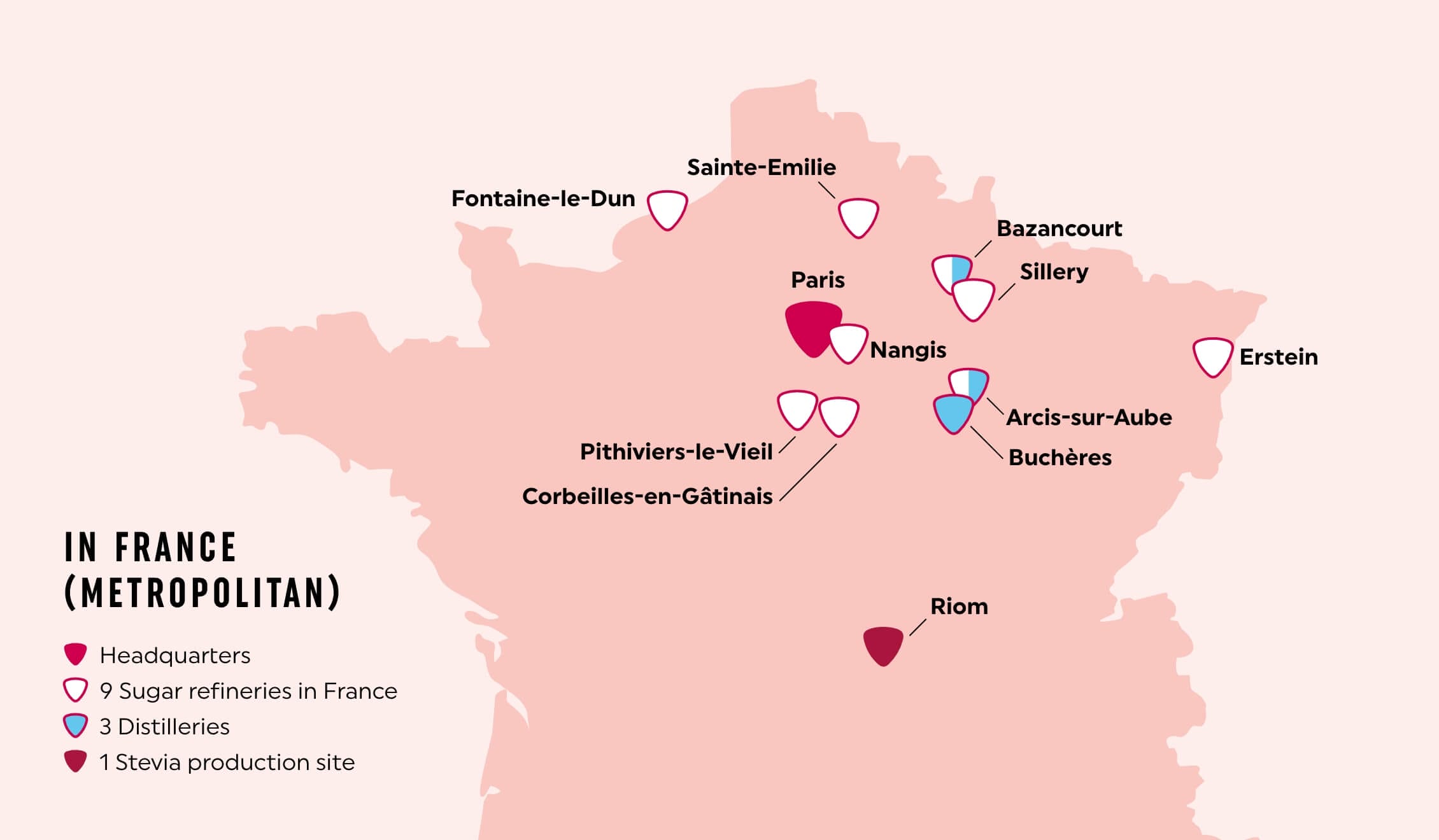 #Our supply chain
Our company is agile, with locations close to you that let us serve you promptly and effectively. We are present in Europe's largest ports so we can supply our 1,500 clients in 80 countries, including 40 export countries outside Europe. A responsive supply chain in tune with the markets. Cristalco employs 250 people in our factories and at our partners to process 100,000 orders a year for more than 1,000 products.
Our subsidiaries
France - Paris
CRISTALCO Headquarters
83-85 avenue de la Grande Armée
75116 Paris
Phone : +33142990000
contact@cristalco.com
Spain - Madrid
CRISTALCO IBÉRICA DE DISTRIBUCIÓN Y TRADING, S.L.
Ferraz 3, 28008 Madrid
Tel: +34 915 910 330
info@cristalco.es
Switzerland - Erlenbach
CRISTALCO SUISSE SA
Seestrasse 72, CH-8037 Erlenbach
+41449143399
Contact : mail@cristalco-suisse.com
+33 1 42 99 00 00 *
Our sales team is at your disposal Monday to Friday from 9 a.m. to 7 p.m. and Saturday from 10 a.m. to 6 p.m.
*cost of a local call, depending on your operator